محليات
The Luxury Network has Launched the Luxury Network Academy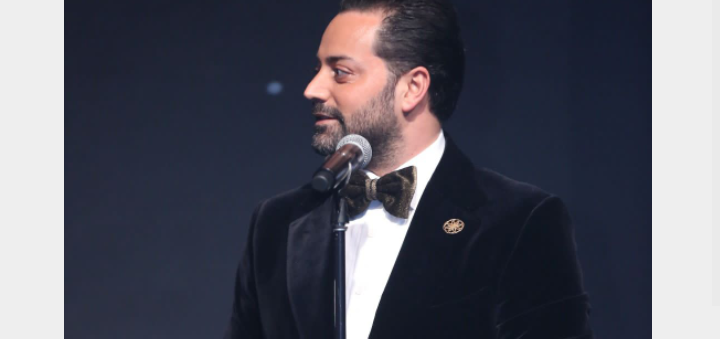 As the Global Ceo at The Luxury Network, Fares Ghattas is no stranger to working with the best luxury brands in the world, and connecting huge companies with the relevant brands to develop unique and exciting partnerships. The Luxury Network is a private membership club, established across the globe, within which premium companies work closely together to achieve mutual business goals. We sat down with Fares to discuss his career and what's coming up for The Luxury Network globally.
Why The Luxury Network?
I was working in the luxury Realestate market between Qatar & Dubai and had noticed that there were a lot of connections, especially in the Middle East, between luxury brands, sponsorships and financial companies. And so, I wanted to get into a line of work that reflected this back in to the industry.
The Luxury Network is something that appeals to different luxury brands across all sectors. It's a membership club, connecting senior decision makers of different companies with the view of working together. It's really an extension of their marketing team; we cover finance, property, hospitality, luxury goods and luxury services. As their agency, we will look at their marketing plan and see how we can complement it from a partnership perspective.
We do B2B events every month, but also large B2C events quarterly. For example, we created an event with McLaren in their showroom last year where a few luxury brands came together and brought their own clients. We do a lot of work with financial companies as well.
Why do you think the luxury sector is gearing more towards experiences than things?
Certainly after Covid many luxury industries such as travel, there's a shift from people wanting to spend money on material things to now wanting to spend money on experiences instead. People want to engage with their families and friends and create memories as opposed to just collecting things.
We are now a global company and have 38 offices. We are now opening new offices in India, Jordan, Egypt and Newyork before the end of 2021. Luxury brands increasingly want to reach new demographics in these places, which sparks compelling a conversation about different global luxury markets and the experiences to be had within these.
Along with opening of the new offices, what's next for The Luxury Network?
We have just launched The Luxury Network Academy which is the world's first e-learning platform centered around luxury. TLN Academy is An E-learning platform for individuals interested in joining the growing community of the luxury industry by giving everyone the opportunity to learn from the world's bests in luxury.
We are also planning our next TLN awards which a huge awards ceremony that we held already in Moscow, Beirut, Dubai and Doha and to be held in Istanbul next year. We are looking to have the best of the best in luxury there, picking out the most deserving luxury brands from each category.
What motivated you to go into the luxury industry?
From my perspective, it's an interesting world. Luxury means different things to different people which I find very intriguing. Rather than connoting materialism and being a determinant of status, luxury cultural is now shifting towards looking at how people spend their time. A new concept in the luxury industry is – "health over wealth". It is a fascinating space at the moment because it is being injected with these new values. I love working in the industry and having come from a real estate background , I can bring a new angle to the industry and seek fresh opportunities for clients.
What advice would you give to other professionals who are looking to advance in the luxury industry?
I think having a mentor is valuable. There is no point wasting time when there was someone who came before you that you can learn from. The Luxury Network Academy is a platform we created for this purpose for example. On another hand we strongly believe in our business model which is centered around partnerships and finding like-minded people that you feel comfortable to work with.
Are there any specific events in the luxury calendar that you look forward to every year?
It's great and always very inspiring when we all come together at The Luxury Network International Awards. That's definitely something I'm looking forward to, and it's a good opportunity to meet international managing directors too. As the global ceo it's very important for me to have everyone in one place so that we can celebrate together and share ideas going forward into the next year. It's really a celebration of all our members and their successes!